Calling all Social Enterprises!
Applications open now!
Reconnect is a free training and mentoring programme supporting social enterprises in Co. Kerry.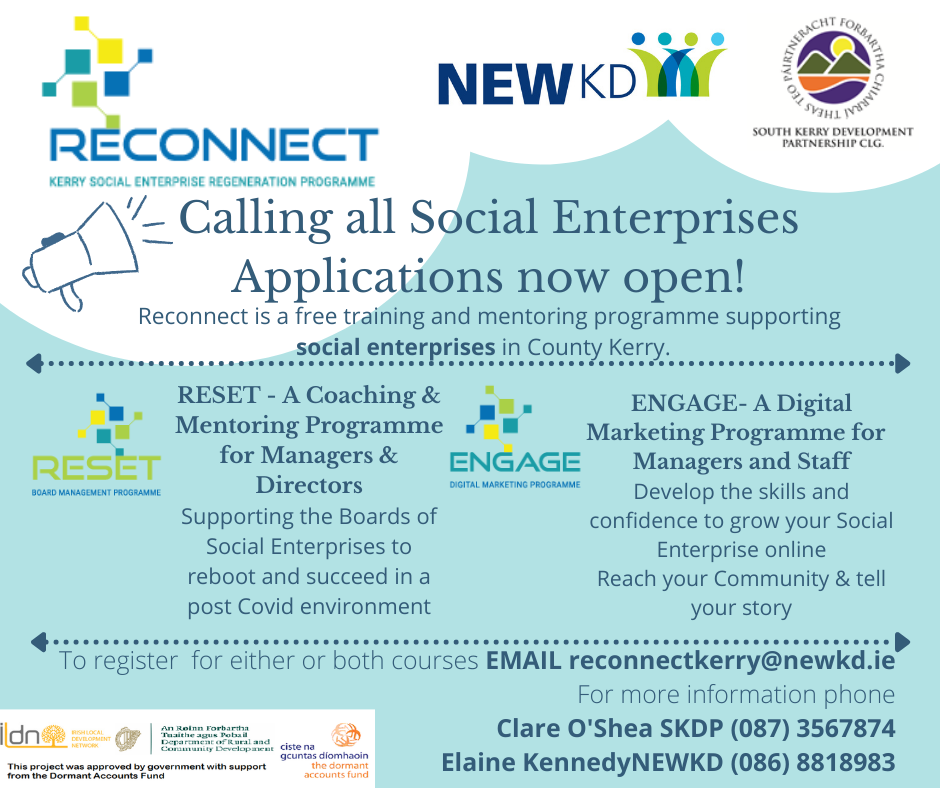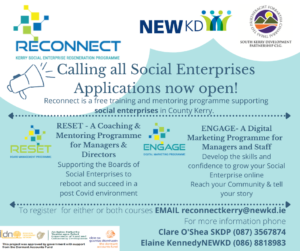 We are hosting a virtual launch on Thursday 18th November at 1.30pm  where you can talk to the trainers and find out more about the programme.
To register to attend the launch click here.