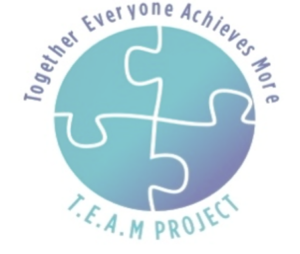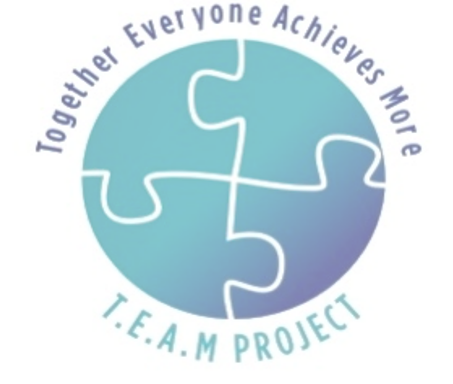 Team Project  
The Team Project gives people who are in recovery from addiction a safe space to find out what they want to do next. Often people in addiction have chaos in their lives. TEAM is a calm environment in which every person is nurtured while they grow roots to anchor themselves in life.
The Aims of Team Project
The aims of the scheme are individualised depending on the future goals of the participant. The main aim is to improve the participants' life by:
Encouraging health and well-being.
Supplying access to training and education.
Sourcing relevant work placements and work experience.
Supporting progression to further education and/or employment.
Background to TEAM Project
TEAM is a Community Employment Scheme for people in recovery from addiction. At any one time there are 18 participants on the scheme and two Supervisors and an assistant Supervisor. It is an interagency project under the Regional Drug and Alcohol Task Force (Southern Region). The Key partners and Steering Group members are:
Organisation
Role
NEWKD

North, East & West Kerry Local Development Company

CE Scheme sponsor. NEWKD acts as the key link to other relevant community initiatives / supports. Conduct outreach out on the ground in North, East and West Kerry promoting Team to people who need it.
DSP

Department of Employment Affairs and Social Protection

Provider of CE allocation. Removal of Social Welfare barriers. Provision of community welfare supports.
SRDATF

Southern Regional Drug & Alcohol Taskforce

Drives actions in the Southern Regional Drug & Alcohol Strategy, addresses gaps and remove barriers. Team is one of the actions. SRDATF is the key link to national policy (National Drug and Alcohol Strategy 2017 – 2025).
Addiction Treatment Services / Centres
Referral of participants, care and after care plans. Brandon House, Edward Court, Talbot Grove, Coolmine Drug and Alcohol Treatment Centre.
Kerry ETB

Provision of further education & training (FET)

Education, training and career guidance provision as a progression route to full time FET/HET and employment in the open labour market as well as supporting the personal progression of each individual Team member.
The group participants are referred to us by HSE, Coolmine and The Grove. Each participant has an individual learning plan to aid them on their recovery journey and lead them to further education, training, employment and community participation.
The project began in 2017 and was based in Shanakill family resource centre up until April 2022.
During April 2022 we have now relocated to Unit 1, Foireann House, Upper Rock Street, Tralee (Same building as Brandon House).
Our programme is based mainly on holistic and educational methods, helping the participant to engage daily with the programme to help them build structures and strengths to further their recovery.
We run courses and training in all different aspects eg. Computer classes, Meditation, Fitness, Healthy Eating, Culinary Skills, Zumba, Drama, Creative Writing and Personal Development. The array of courses is endless with the needs of the participants considered at all times.
We also run daily activities to local amenities and have worked closely with Recovery Academy Ireland centre in Cork in hosting a Soccer Blitz which has also grown from strength to strength.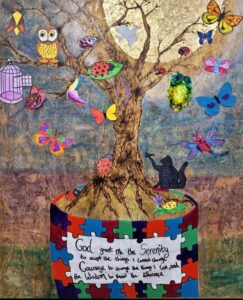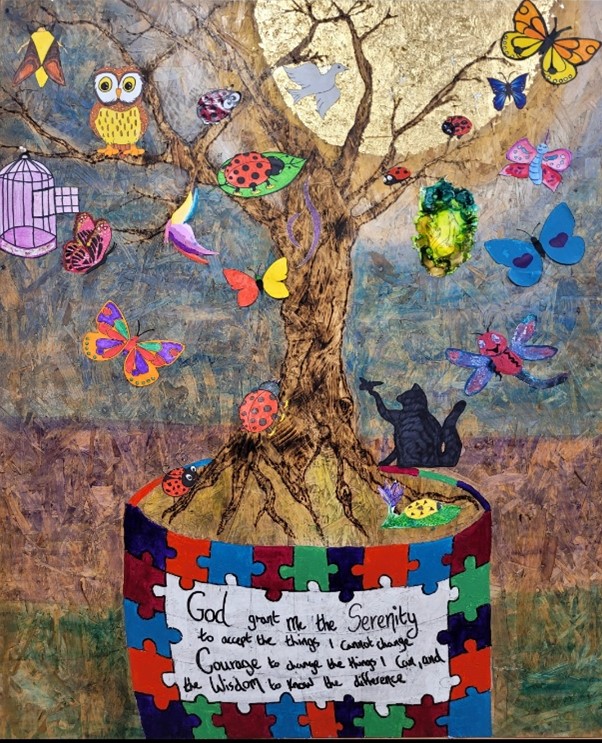 Recently The Team Project were tasked by the Southern Regional Drugs and Alcohol Task Force to create an Arts piece to appear on their Annual Returns. This piece was a Team Project with each individual participating and giving their own input. The finished piece is a testament to the participants and their vision of what the Team Project means to them.
This Art Piece was created by the Team Project in Tralee, and it represents the journey and growth of the participants in their recovery and development.
The Tree represents the TEAM PROJECT and the butterflies, ladybirds, cat, the cocoon, the dove and the moth are the participants feeding off the tree, all at various levels but still depending on the tree whilst continuing to grow together. The puzzles on the plant pot are the various pieces each participant had to complete to get to their current level. The strength of The Serenity Prayer is the ethnic of their journey and is their strength in being capable of continuing their journey.  In total this piece shows that through self-belief and being part of a team, they can flourish.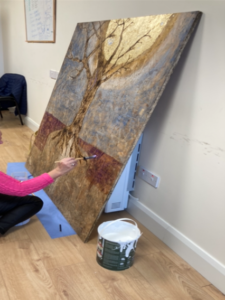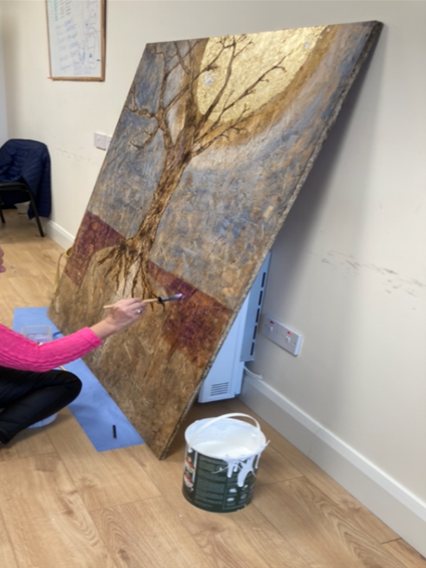 Each week we do a Check in to make sure all participants have an opportunity to voice any concerns or issues they may experiencing, after this Well Being Check in, some of the participants cook a meal for all, for which we all sit down together and share this meal. This helps make the Team bond more with each other and helps the Team have a better relationship with each other. It is a very friendly, family environment.
The supervisors are always on hand to support each participant and have frequent one to one meetings with participants on a needs basis.
Some of the meals prepared by the participants on a weekly basis.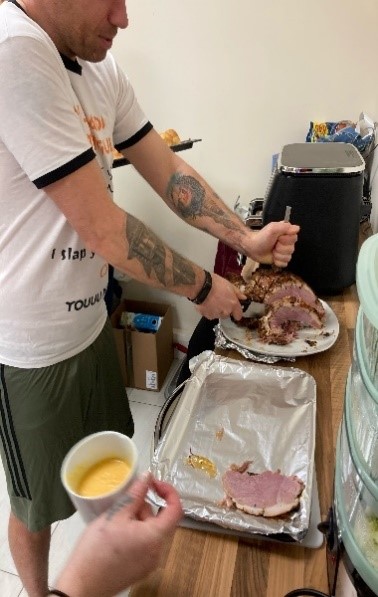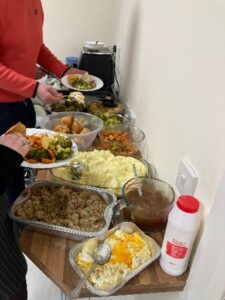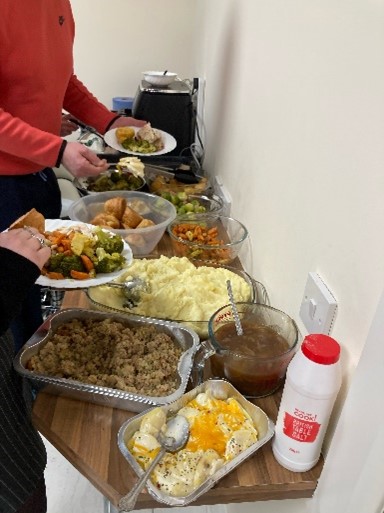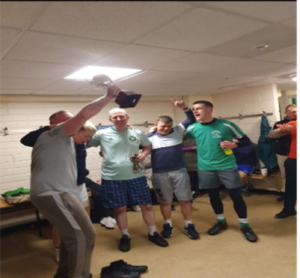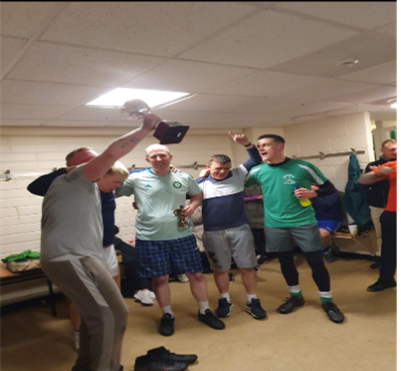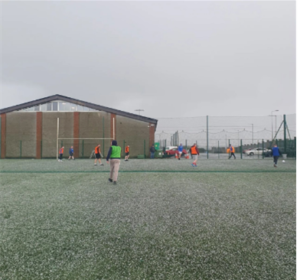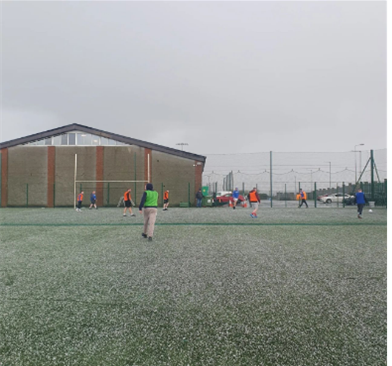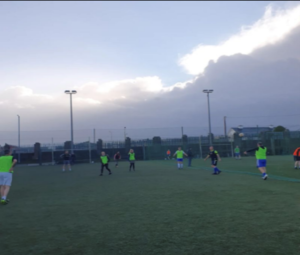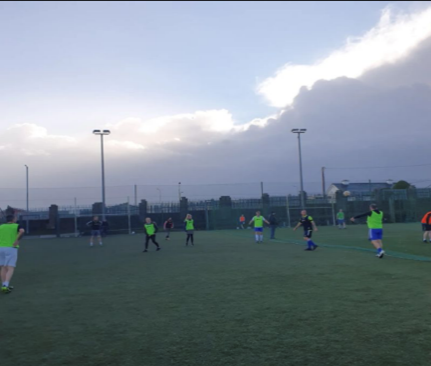 Above some pictures from St Vincent's GAA pitch, Cork during our Soccer Blitz held in November 2022, when weather conditions did not help, but did not alter the spirits of the participants.
Every year we need to run fundraisers to help finance the costs involved in travelling to various venues for training and outings, last year we successfully ran a Golf Classic and this year we are hoping to run a Fun Run in Tralee to raise vital funds, along with another possible Golf Classic.
Please keep checking here for dates and times.
Celebrated our Christmas Party together in The Meadowlands, Tralee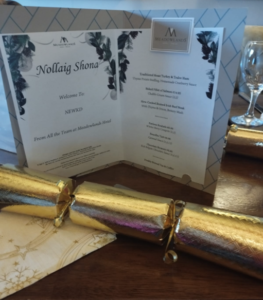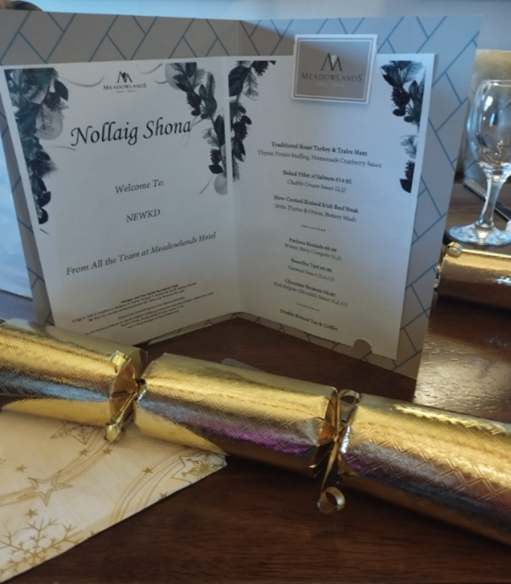 A lot of our participants have during their time with us, completed QQI courses in various industries, the main ones the participants tend to be interested in is Social Care and Mental Health, these industries are geared mostly towards helping others, as participants like giving back.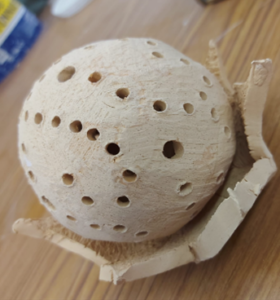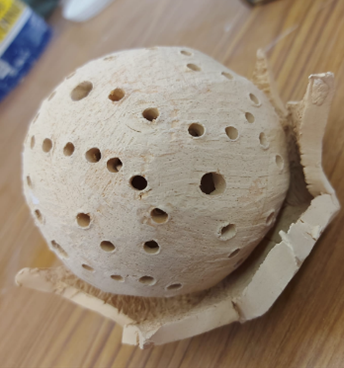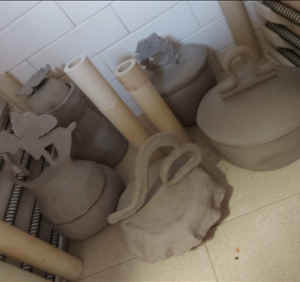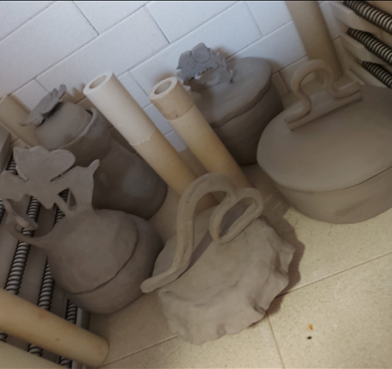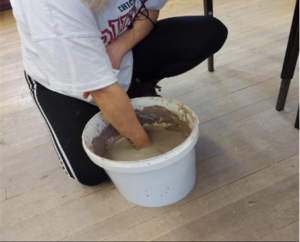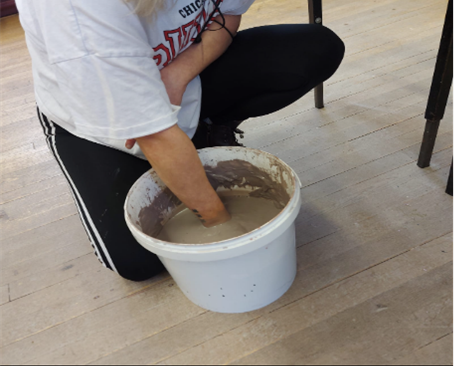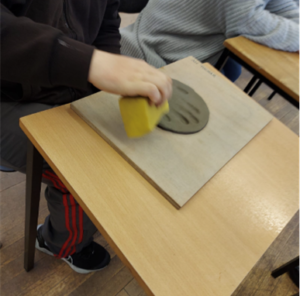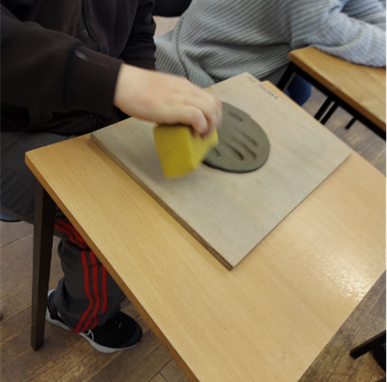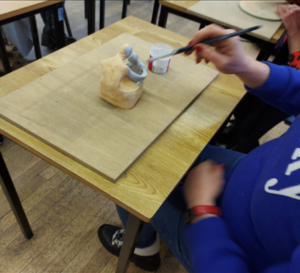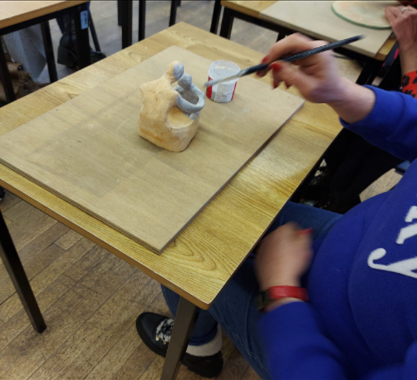 Progression Outcomes
All this input has yielded outstanding progression results for those involved. Below is a snapshot of the progression outcomes for the 68 people who have completed their time with TEAM. Overall, 40% went on to employment. 29% went on to education and training. 14% relapsed. 6% had personal progression in line with their own plans and needs. 11% left for a mix of personal reasons, mainly due to transport issues. Below the chart shows the breakdown.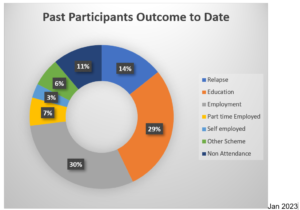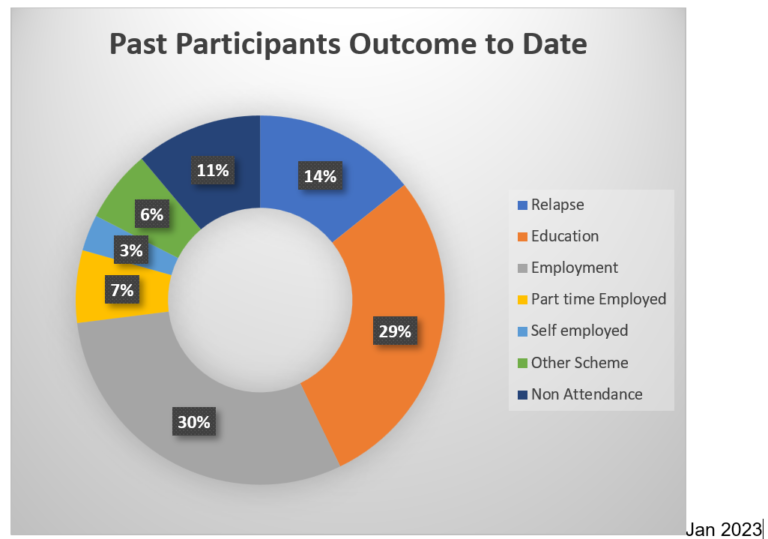 Other Outcomes – Personal Progression
Some of the personal outcomes for individuals are hard to measure, yet outstandingly significant in the unique lives of each person. It is fair to say that all those who participated experienced a vastly improved quality of life. Many said the process of reintegrating with their own family and community is the most positive outcome. Some took up sports for the first time and have kept this up. Others have gone on to volunteering with their communities – something they may never have done before. One person started their own business with the support of a Back to Enterprise Allowance. Another was reunited with children who had been in care.
TEAM participants Testimonials
"The TEAM project provided me with a very supportive, comfortable and safe environment to learn communication / life skills to integrate me back into the world. My self-esteem and confidence was extremely low when I first started out with TEAM project, but through the second to none support and care I received, my confidence began to build, and today I am nearing the end of completing a postgraduate degree in psychology, something I never believed was possible. I felt a sense of belonging in TEAM and always felt there was someone there to talk to and never felt a burden, would highly recommend".
"I would like to say a few words about the team project which I was on from 2017 to 2019. The TEAM project has help me in many ways at a stage in my recovery that I wasn't doing so good and the TEAM project helped me immensely. It was a place to go and something to do.  I got up to speed with my reading, writing and IT skills. It's a great project that am I glad and proud to have been a part of. I met some great people I am still friends and in contact with today. After finishing on the TEAM project, I began my journey of returning to education. I completed Applied Social Studied with Psychology in Kerry College in May 2020. I have recently finished my first year in MTU studying Social Care."
"When I started in the team project, I was just finished treatment in Brandon House as an outpatient. I was a shell of a man compared to who I am today, the work on myself is never ending thank God but back then after 20+ years of addiction I did not know how to function properly in society. The Team project, Brandon House and the people involved both working and participating are some of the nicest people I have ever met and helped me come out of my shell a little bit at a time. What I also found helped me as well as meeting people every day was the routine helped me get my sleep normalised. With the Team trying out different subjects and activities opened my eyes to what is out there (broadened my horizons) and I found most subjects very interesting, a far cry from where I was. Today I am waiting on my results from second year Civil and Environmental Engineering at third level and looking forward to the final year. In retrospect I would not be here today without the help of the places and people that have helped me along the way and the Team project plays a big part in that".
TEAM Project article in Changing Ireland Magazine
Minister Joe O' Brien visited T.E.A.M Project scheme last summer (2022). It was a wonderful opportunity for T.E.A.M Project to showcase the work of the project and the impact it has on those that access it. Allen Meagher from Changing Ireland was on site on the day too and she did an article on the scheme along with interviews with two of T.E.A.M Project participants. This has been published in the spring edition of their magazine Changing Ireland.
Who are the The Team Leaders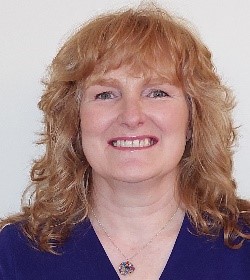 Nola Hellstrom – CE Supervisor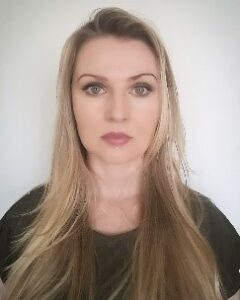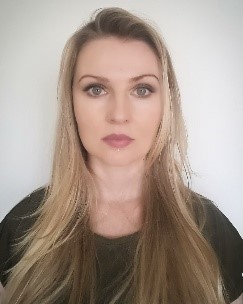 Celene Murphy – Administration Support

Joan Courtney – Administration Support
Contact us:
Email– teamproject@newkd.ie 
Contact numbers 087 -3697173 & 087 -4685755
Office number 066 7180190 Ext 149