NEWKD is delighted to be involved in this event…
Let's SHARE, NETWORK, CONNECT and CELEBRATE!
23 June from 9 – 11 am – AIB Bank, Molesworth Street (Registration Required for Admission)
Join us for a celebration of Female Entrepreneurship and to meet, chat and share!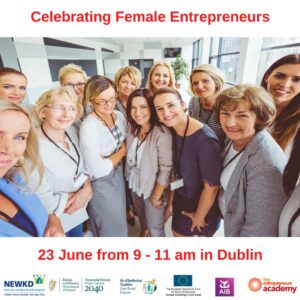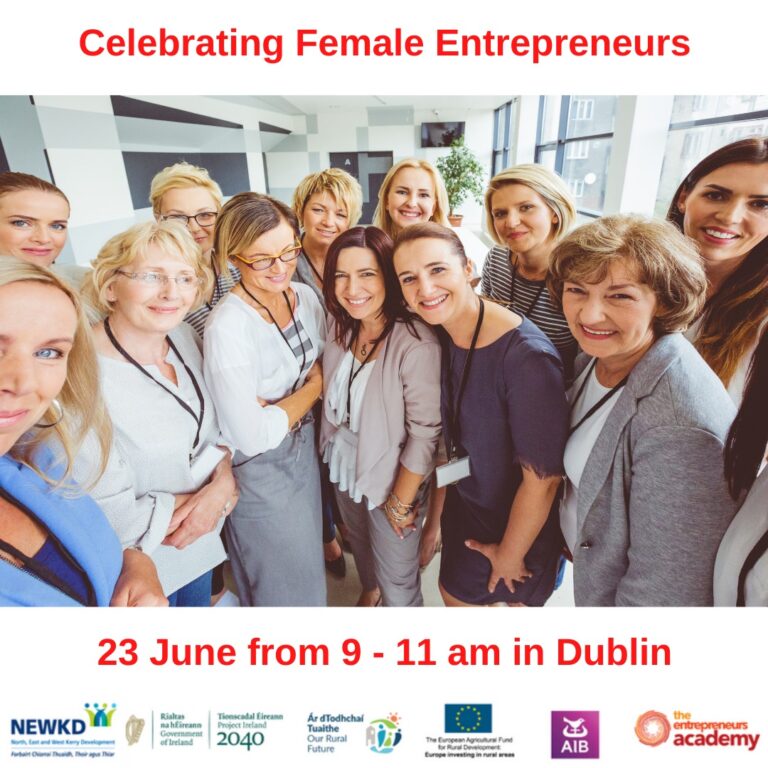 The Agenda:
Keynote Address: Mary Hurley, Secretary General at the Department of Rural and Community Development
Panel Discussion: Key Leaders in Female Entrepreneurship and Supports
– Lorraine Heskin, Gourmet Food Parlour
– Joanne Hession, LiFT Ireland
– Catherine Moroney, AIB
Networking
Screening of a new Documentary celebrating the shared journey of a group of Irish and Polish Female Entrepreneurs.
You are welcome to extend this invitation to other Female Entrepreneurs.
This event came about as a follow on to a 9 month International Exchange programme called 'Women Active in Society' which we recently completed with the NEWKD Local Development Company in County Kerry which focused on supports for Female Entrepreneurs, Farmers and Producers. As part of the programme a gorgeous documentary was created by November 7 Films. In celebration of this programme and other supports for Female Entrepreneurs of all types through AIB and other collaborative partners, we have created an event called 'Celebrating Female Entrepreneurship'
We hope you can join us to participate in the celebration! To register for this morning session: https://entrepreneursacademy.ie/cfe/